3 steps to align culture and business strategy. 
The building blocks of thriving, high-performing teams.  
How to work with culture in practice. 
Start creating your own culture strategy. 
Open Innovation Lab and Corporate Spring
proudly presents:
CULTURE AS STRATEGY FOR INNOVATION AND GROWTH
EXECUTIVE  WORKSHOP
Epicenter OSLO, November 7th 2023
---
WORKSHOP AGENDA

8:30 - 9:00 Coffee & registration 
  09.:00 - 12:30
What is culture, really? Culture is a powerful force that enables innovation, performance and growth. Learn what culture is and what it isn't, and the ROI's of making it a strategy for growth. 

3 steps to align culture and business strategy.

A simple, yet powerful, process to make sure your culture is supporting your purpose and overall business objectives. 

The building blocks of t

hriving

, high-performing teams.

The Corporate Spring Model™ is a

 holistic, proven model, backed by science and implemented by hundreds of teams worldwide. Learn the science and best practices behind. 
12.30- 13.30 Lunch
(included)
  13:30 - 17:00  
---
How to work with culture in practice.

Learn how you can implement the process and tools of the 

Corporate Spring Model™ in practice in

your

 own organisation. and teams.
Create your own, customised culture

strategy. 

 

B

a

sed on the insights you have acquired in the workshop, start creating a culture strategy for your own organisation. 





 

End of Workshop  -

Drinks & 

Mingle
KEY TAKE-AWAYS



Through interactive sessions, engaging discussions, and practical activities you will:
Understand the value of company culture: Gain a appreciation for the importance of company culture in driving innovation, sustainable growth and profitability. 

Get insights, skills and tools in how to align culture and strategy.  Learn the practical 3-step process that can strengthen/revitalise/transform your company culture.

Learn how to build thriving, high-performing team cultures: Learn how to work with the science-backed, proven Corporate Spring Model in practice, to align and engage your organisation around the culture you need to secure your business success. 

 Start creating your own customised culture strategy: Put your learnings into practice and get support in creating your own unique culture strategy customised to your organisation's unique situation and needs. 


YOU ARE ALSO VERY WELCOME TO:
Join us for drinks & mingle after the workshop.

Receive a 30% discount code to the Happy Life Happy Work Online Course.
Buy a signed copy of Annicken R. Day's bestselling novel Fly, Butterfly. 
The Corporate Spring Model™ 
The Corporate Spring Model™ is a structured approach to align your organisational culture. Based on science and extensively tested, the Corporate Spring Model™ process helps align teams and organisations around the culture they want and need to secure their business success. Built on scientific studies from psychology, neuroscience, group dynamics, and behavioral science, it supports organisational alignment around purpose, values, mindsets and behaviors that drives performance and business growth. The Corporate Spring Model™ for Thriving  High-Performing Teams has been implemented by hundreds of teams worldwide with great success. 
Business Outcomes of Highly Engaged,Thriving Teams:
56% better performance

23% higher profitability

30% higher customer satisfaction

50% higher retention

3 times higher shareholder value

Teams are more adaptable

Organisations are more innovative

Employees are happier

Businesses are more successful.
Sources: Gallup, McKinsey, Accenture, Center for Neuroeconomic Studies
CULTURE AS STRATEGY FOR GROWTH
EXCLUSIVE LEADERSHIP MASTERCLASS
Epicenter OSLO, November 7th, 2023
Price: Open Innovation Lab of Norway and Epicenter Members: NOK 4950,-
Price: Non-members: NOK 7950,- 
NB! Limited spaces.
YES! SIGN ME UP!
Meet Your Workshop Host
Annicken R. Day
Annicken R. Day
Founder & CEO Corporate Spring
Bestselling Author, TEDx and Global Keynote Speaker.
Advisor for Startups and Fortune 500 Executives
Columnist Business Insider and Huffington Post.
How to Build Thriving, High-Performance Cultures in Practice.
Learn the method that has been implemented by teams and companies worldwide with great success.
SECURE MY PLACE NOW!
What They Say About Annicken R. Day & Corporate Spring
Adam Grant
#Wharton Professor and #1 NYT bestselling author of THINK AGAIN, ORIGINALS and GIVERS and TAKERS.
Annicken R. Day has a gift for transforming bureaucracies into businesses that buzz with creativity and joy.
Camilla Nilsson
CEO, Kyoto Group
The Corporate Spring Model, and the people behind, puts deep knowledge, structure and processes into the not-so-tangible process of building, and continuously evolving, a corporate culture. Without constantly securing those building blocks, a company will not survive long in today´s fast-changing value-driven world. We are privileged and grateful for the opportunity to be guided by Corporate Spring on this exciting journey to form a culture where people can thrive and thereby deliver on our purpose back to society. We are following the process mindfully, and can clearly experience the impact in the organisation.
Jason Angelus
Head of Global Demo Engineering, Cisco
Having worked with Annicken and the Corporate Spring team over the last years, I have first-hand experienced the amazing effect of what they do and the way they do it.
By combining theory, experience, and neuroscience with excellent facilitation skills, they have trained, inspired and provided tremendous value to our global team. Their work has led to higher levels of belonging, trust and engagement, more innovation, collaboration and better performance across the team. The return of this investment has been phenomenal.​
Meet Your Workshop Host:
Annicken R. Day
Founder and CEO Corporate Spring, executive advisor, international keynote speaker, and bestselling author, Annicken R. Day helps and inspire leaders around the world in how to build thriving businesses by making their culture a strategy for growth.

As Chief Culture Officer and Culture Strategist in Tandberg and Cisco, she helped build strong innovation cultures that achieved extraordinary growth and business results and were awarded Best Places to Work multiple times. As founder of Corporate Spring, she has helped hundreds of teams, and inspired tens of thousands of leaders worldwide, in how to secure their business success by making their people a high priority and their culture a core strategy. 

She's the author of the bestselling novel Fly Butterfly, the founder of Happy Life Happy Work, an online platform for personal growth, and a few times a year she hosts Chill - Connect - Create retreats in Tuscany, Italy.
Connect with Annicken: [email protected]
Some of Corporate Spring's Clients
About Corporate Spring
Corporate Spring is a boutique consultancy specialised in organisational culture, leadership, and communications. Through the science-based and highly effective Corporate Spring Model™, Corporate Spring's global team of experts help leaders and teams around the world build thriving, high-performance cultures and secure business success through the HUMAN side of their business. By offering bespoke keynotes, workshops, masterclasses and leadership and culture programs, including online programs, the Corporate Spring team helps teams and organisations move from where they are to where they need to be, to thrive and succeed in the new world of work.
Eva Panarese
Marketing Director, Camurus
What an amazing experience we had when Annicken R. Day explained the importance of Culture as a Growth Strategy and how High Performing Cultures work! It was a great energizing session that helped us in our effort to build an engaged and motivated team around the world. I would highly recommend Annicken as a key motivational speaker and coach!
Denning Tan
StartUp Lead, Amazon Web Services, APAC
Annicken R. Day delivered a most intriguing session for our leadership team at Amazon Web Services, focusing on Purpose, Identity and Leadership for the new world of work. Her ability to transport the listener to a deeper, inner, more connected realm is almost surreal. I thoroughly enjoyed her session, insight, and leadership.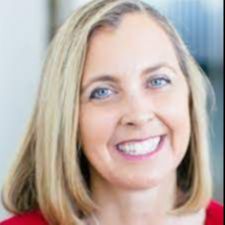 Jennifer Walker
Customer Experience Manager, Cisco
Annicken R. Day is an inspiring and thought-provoking speaker. She has an infectious passion coupled with great knowledge and years of practical experience that makes her both enlightening and entertaining. I highly recommend her as a keynote speaker, workshop facilitator and executive advisor.
Martin Falch
CEO 360Leaders
Annicken is by far the best "culture expert" I have ever come across, both as a subject matter expert and her ability to facilitate implementation. Her impressive background, combined with her uniquely energetic personality and "no b.s." attitude is the reason we not only hired her for our own company but also recommend her to our clients.
CULTURE AS STRATEGY FOR GROWTH
1-DAY EXECUTIVE WORKSHOP
Epicenter, Edvard Storms gate 2. 0166 OSLO
NOVEMBER 7, 2023 
YES! SIGN ME UP!
Hire Annicken R. Day for Your Next Leadership Meeting or Event.
A selection of talks:  
Culture as Strategy for Innovation and Growth. Learn about t

he magic of turning culture into a strategic asset. Discover how to align and inspire your organisation for engagement, innovation, and extraordinary performance. 

Leadership in Times of Uncertainty: Discover the art of leadership in the face of uncertainty and change; how to not only steer the ship but create an environment where individuals thrive amid turbulent waters.
Self-Leadership: The Foundation for all Leadership. Learn the game-changing strategies of self-awareness, self-empowerment, and self-leadership, to unlock personal and professional growth.
Workshops - Masterclasses - Keynotes - Online Courses
Let's have a chat:
Annicken R. Day
Founder, CEO & Culture Strategist